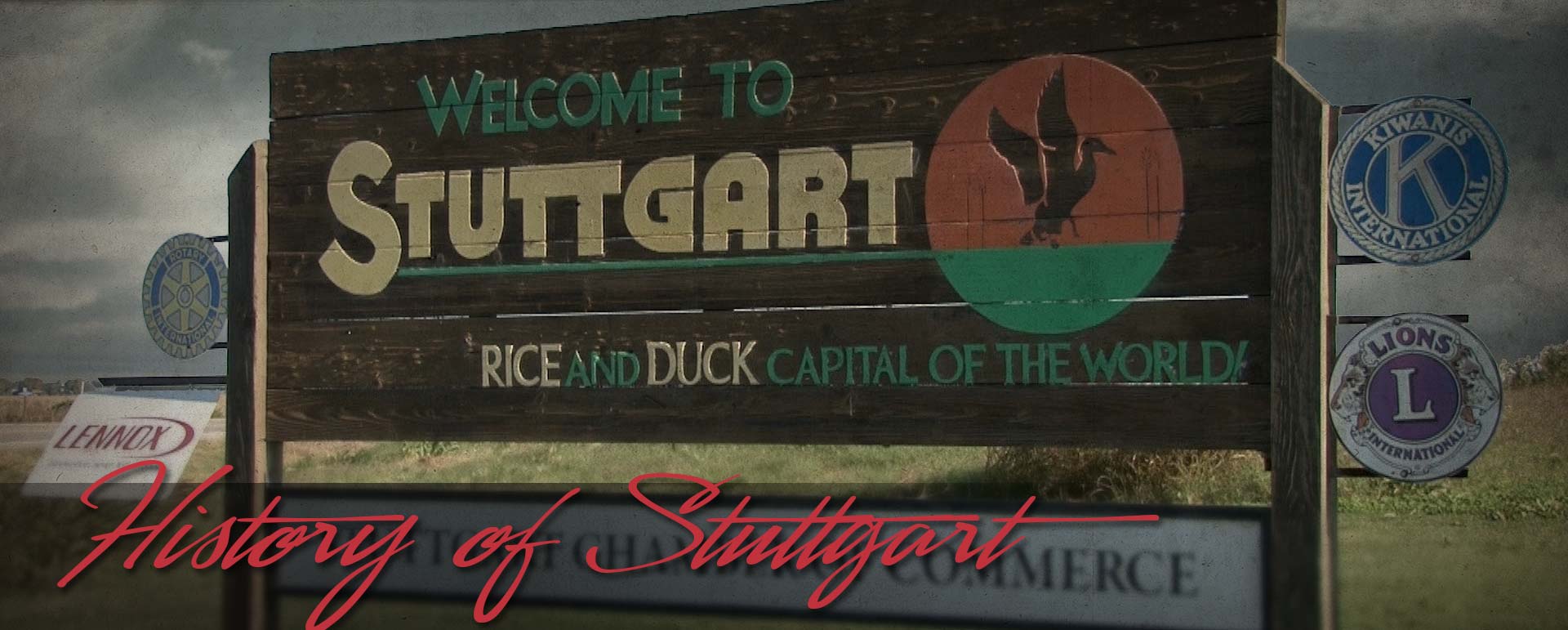 History
Where We Hunt
Stuttgart, Arkansas – the proclaimed RICE AND DUCK CAPITAL OF THE WORLD is located in the southeast portion of The Natural State known as The Grand Prairie. With a population of almost 10,000, this heart of The Grand Prairie hosts the Wings Over the Prairie festival each November. Year after year, thousands of duck hunting enthusuasts from all over the world flock in for the World Championship Duck Calling Contest, The Budweiser Duck Gumbo Cookoff, The Queen Mallard pageant and many other "duck" festivities. No one celebrates duck season quite like this community. Stuttgart, Arkansas is home to Macks Prairie Wings, the nations premier waterfowl outfitter and Rich N Tone Duck calls, founded by the former world championship duck caller, the late Butch Richenback.
Stuttgart's History
A little about Stuttgart…in the early 1900's, farmers discovered because of the high clay content, the Grand Prairie regions soil would hold water and was ideal for growing rice. By the 1920's, hundreds of thousands of acres were harvested each year. Located in the neck of the Mississippi Flyway, this location became convenient for the migratory birds to stop off and feed and rest for the winter. Stuttgart residents quickly noticed the opportunities duck hunting could bring to the community. Today more than ever, rice farming and duck hunting shape this community. Even the local radio station, KWAK, and the local motel, the Duck Inn, recognize the influence of ducks here.
Contact Heavy Shot Guide Service today to book the hunt of a lifetime and experience for yourself the southern hospitality of the Stuttgart residents.