Heavy Shot Guide Service - Testimonials
Here's what a few of our customers have had to say about us.
Have a testimonial of your own to share?
Send a Testimonial
Sam Rodriguez
Fall 2019 - Bowerston, Ohio
Fun trip to Stuttgart with my pops. Jabber took care of us well. Buggy ride to the spot. Was a slow day but we got into some Gaddys and Wig. Watching young dog work was fun. Thank You Jabber!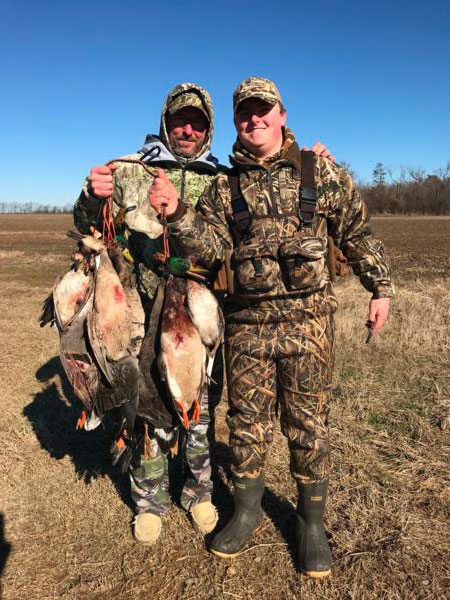 Wyatt and Dusty Hon
Duck/Goose 2018 - Stanford,KY
Jabber and Blake are awesome. Good guides and good dudes!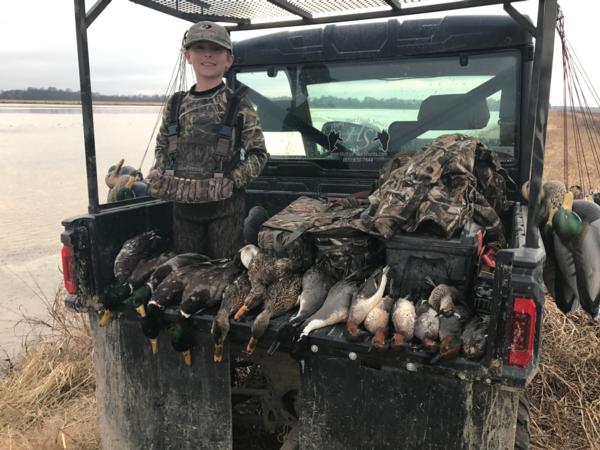 Bryan
Jan 2018 - Stuttgart
I've hunted with Jabber several times now. He definitely goes the extra mile to make your hunt successful. He's a straight shooter, tells you what to expect before the hunt. It means a lot to me to have someone tell me the truth about hunting conditions before I drive 5hrs to Arkansas. Had the opportunity to take my young son on his first Arkansas hunt this season. Jabber made it happen with very short notice. Turned out to be the best hunt I've ever been on.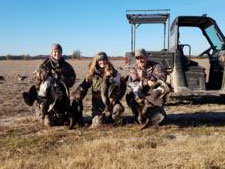 Jody, Bailey & Kendall Oppelt
Fall 2017 - Stuttgart Arkansas
Took my girls their 1st ever duck/goose hunt with Jabber & what a great experience. Turned out to be more of a goose hunt but had plenty of birds. Jabber even let me work my 4 month old pup. Jabber was very accommodating & hard working. He literally blew on that call almost nonstop for 3 days. Thought he might even wear the reed out. Highly recommend Heavy Shot Guide Services.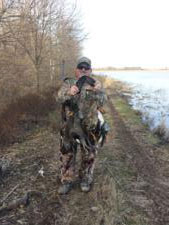 Tom from Fayetteville
2016-2017 Duck Season - Stuttgart AR
I had the pleasure of several hunts with Jabber. He works very hard to make your hunt enjoyable. Even if hunting is slow you have a great time hunting with him. I will say if there are ducks he knows where they are and is a great caller. I look forward to my next hunt with Jabber and Heavy Shot Guide Service. I would highly recommend this guide service.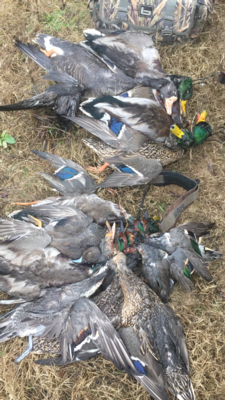 Scott and Evan Amick
Second Duck Season - Stuttgart,AR
We have great 4 days with the Heavy Shot Guides .Jabber Hodges was determined for our success and took the extra effort of scouting and positioning for the next day hunt. Boy did that pay off! Limits 2 days in a row and the other shout we had were ok. We got 44 ducks in 4 days for two people. Do the math 48 would have been the maximum for two guns in 4 days. I have to mention that Jabber and his crew are gentlemen guides so take your kids too. What a great hunt because of the effort by our guides!!!