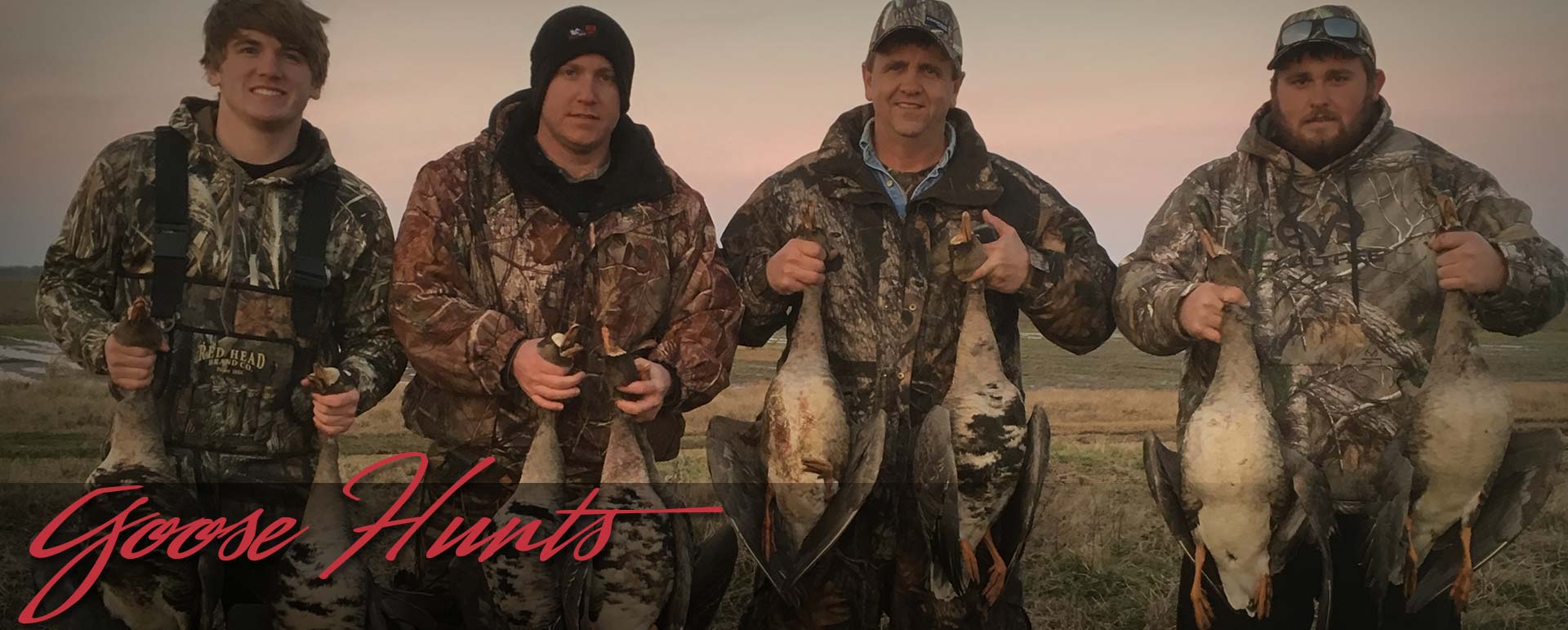 Navigation:
Home
> Goose Hunts - Stuttgart, Arkansas
Goose Hunts - Stuttgart, Arkansas
At Heavy Shot Guide Service we aren't just another guide service trying to goose hunt. We know the sport and we've got the talent! We've spent countless hours studying these giant birds, learning their patterns, following their paths and speaking their language. Jabber Hodges, owner of Heavy Shot Guide Service, will amaze you with his goose calling skills. He is 100%, without a doubt, the best you will find at bringing these massive birds in. Call and book your hunt today and prepare to be amazed as Jabber puts the speckled belly geese right at your feet.